8.5" X 11" salute to the EF-111, given to VIPs at Holloman AFB, New Mexico, upon the retirement of the last 429th ECS Raven aircraft. (FRONT OF PHOTO)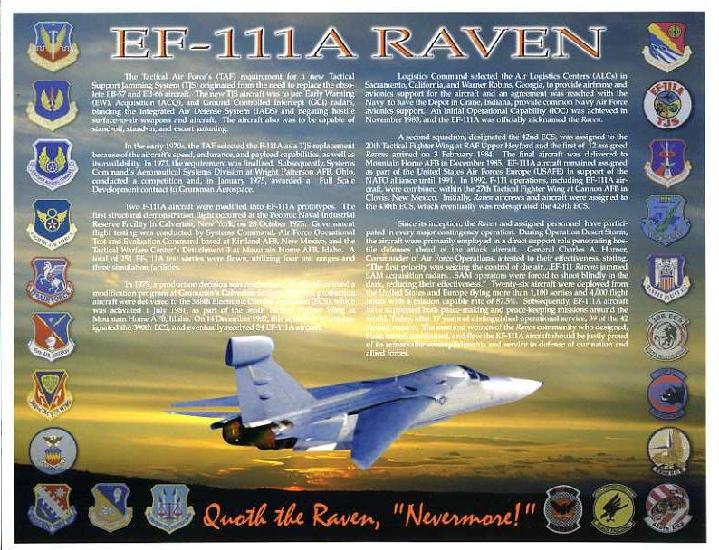 Reverse side of the salute to the Raven photo. All the patches of units associated with the EF-111. Only a few of these photos are available. This is a piece of Air Force history, order below!
Website:

AEROEMBLEM.com
eMail: AEROEMBLEM@aol.com


Address:

AEROEMBLEM

P.O. BOX 6206, Wichita Falls, Texas 76311 U.S.A.
Phone: 940-855-0988 (8-5 Mon-Sat)
All information contained in and on this website is the property of AEROEMBLEM, and cannot be used without the prior permission of AEROEMBLEM
.